For Immediate Release
4/9/2018
Wide-gap 'sugar cube' relay in actuator application for medical beds
Application Spotlight April 2018
Innovative technical adaptations of existing and proven relay series that have been
in the market for decades often help in meeting new application requirements, while
keeping cost as low as possible.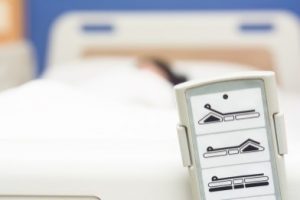 A manufacturer of electric linear actuators used in medical beds and other applications
was looking for a drive adjustment solution, that required a low-cost relay in common
design that had to meet specific technical specs. The standard series
AZ943
 could meet all of these, except for the requirement of an increased contact gap
of at least 0.8 mm. ZETTLER's engineering team delivered on this additional requirement
by facilitating a technical adjustment to the relay series.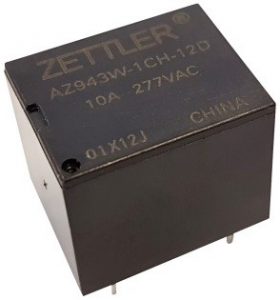 The resulting new
AZ943W
 series is characterized by the increased contact gap of at least 0.8 mm. The relays
are available as changeover (SPDT) and normally open (SPST). They have a switching
capacity of up to 10 A at 277 VAC or 10 A at 30 VDC at a maximum ambient temperature
of + 70 ° C. The electrical life is specified with up to 20,000 switching cycles.
For similar solutions or to discuss the wide variety of application opportunities
for the range of ZETTLER Relays HK relays, please contact the author.
Datasheet:
AZ943W
Datasheet:
AZ943
 (standard version)
About ZETTLER Relays HK
ZETTLER Relays HK, Inc., a Zettler Group company, produces over fifty different types
of relays to meet the many requirements of commercial and industrial applications.
Because of their high reliability, ZETTLER Relays HK relays are used in a wide range
of demanding applications including telecommunication and security systems, solar
inverters and electric vehicle charging equipment, home appliances, lighting and
energy management controls, HVAC/R, industrial controls and many other types of
electric and electronic equipment.
www.zettlerrelayshk.com
.
For more information:
ZETTLER Electronics (HK) Ltd.
Unit 2A, Wing Tai Center
No. 12 Hing Yip Street, Kwun Tong,
Kowloon, Hong Kong
Phone: +852-2375-1227
sales@zettlerhk.com